Aprilaire Model Air Purifier
air purifiers by aprilaire provides healthy air for your entire family
Whole-home air purifiers removes harmful particulates from the air circulating around your home.  As an added bonus, removing the pollutants helps to protect your HVAC equipment resulting in fewer service calls.
Can trap up to 99% of asthma and allergy triggers* as well as 96% of virus-sized particles
Reduces pet dander, mold spores and pollen
Permanently traps indoor allergens that can lead to respiratory problems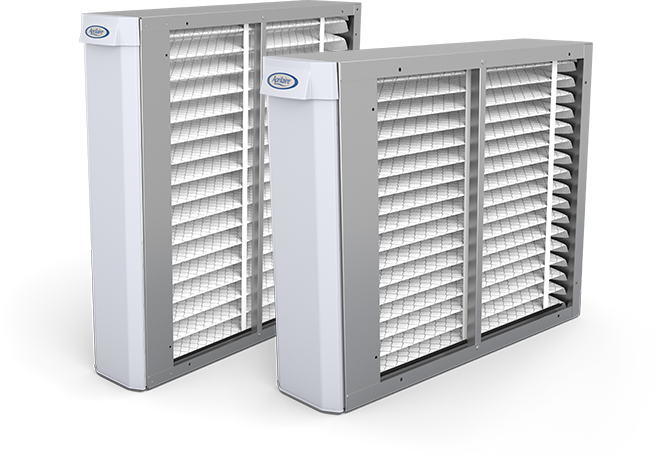 Why Choose Aprilaire & Majestic AC
Majestic AC has always been dedicated to providing the our customers with the best equipment for their home.  Genuine Aprilaire whole home air purifiers will effectively protect family from harmful pollutants indoors.
Remove Airborne Particles
Indoor air can be 5 times more polluted than outdoor air depending on your lifestyle.  Most of these particulates in the air is invisible to the naked eye.  Aprilare Air Purifier can remove mold, mildew, pet dander, airborne viruses, bacteria and other indoor allergens.
Odor Removal
Revent Airborne Viruses
Improve Health
If you have decided on purchasing an Aprilaire Whole Home Air Purifier then you have taken a big step in protecting your family from harmful, airborne particulates.  Simply fill out this form and we will contact you for payment details, delivery and installation.  We will make sure that it is properly installed and maintained which will in turn ensure efficient use and prolong the life of your HVAC equipment.
If you would like to purchase the Aprilaire Air Purifier from other sources, we have provided some links to purchase them online.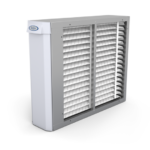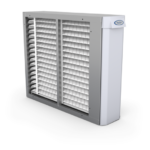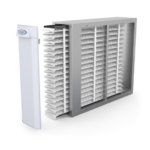 APRILAIRE 1210 WHOLE HOUSE AIR PURIFIER
Protects your HVAC system and offers superior filtration performance to 1" filters
20"x25" nominal size
Steel cabinet
Comes with 210 Clean Air Filter, which has more than 9 times the filtration area found in 1″ filters
Guaranteed with our Pure Fit Promise: Self Seal™ technology, interlocking rails, and Clean Coil Commitment
Easy to maintain — simply change the Air Purifier's filter once up to every 12 months
Versatile installation — compatible with systems located in basements, attics, closets, and more
Compatible with the 213 Healthy Home Filter, 213CBN Odor Reduction Filter, and 216 Allergy & Asthma Filter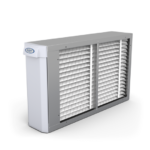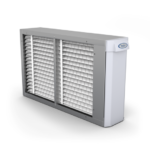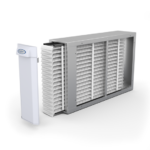 APRILAIRE 1410 WHOLE HOUSE AIR PURIFIER
Protects your HVAC system and offers superior filtration performance to 1" filters
16"x25" nominal size
Steel cabinet
Comes with 410 Clean Air Filter, which has more than 9 times the filtration area found in 1″ filters
Guaranteed with our Pure Fit Promise: Self Seal™ technology, interlocking rails, and Clean Coil Commitment
Easy to maintain — simply change the Air Purifier's filter once up to every 12 months
Versatile installation — compatible with systems located in basements, attics, closets, and more
Compatible with the 413 Healthy Home Filter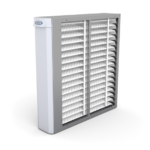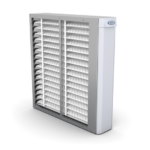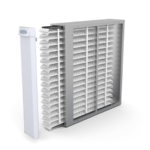 APRILAIRE 1510 WHOLE HOUSE AIR PURIFIER
Protects your HVAC system and offers superior filtration performance to 1" filters
31"x28" nominal size – recommended for geothermal and other larger HVAC systems
Steel cabinet
Comes with 510 Clean Air Filter, which has more than 9 times the filtration area found in 1″ filters
Guaranteed with our Pure Fit Promise: Self Seal™ technology, interlocking rails, and Clean Coil Commitment
Easy to maintain — simply change the Air Purifier's filter once up to every 12 months
Versatile installation — compatible with systems located in basements, attics, closets, and more
Compatible with the 513 Healthy Home Filter, 513CBN Odor Reduction Filter, and 516 Allergy & Asthma Filter